A perfect blend of skills
We are a team of highly skilled people who, together, strive to deliver the best online experience for our customers' customers.
Nicholas Fenmor Collins
---
Director
Louise Hopkins
---
Head of Strategy
Jon Macmorland
---
Studio Manager
Dan Mack
---
Creative Director
Bethan Woolmer
---
Head of Digital Marketing
Luke Bourne
---
Digital Marketer
Caitlin McCann
---
Digital Marketer
Sammy McKay
---
Creative Web Developer
Hello.
We are Website Success.

We are...
Collaborative
Enthusiastic
Green
Creative
Innovative
Honourable
UK based
Experts
Building a bridge between
you and your customer.
Our Vision
We aim to be the digital marketing agency of choice for forward thinking businesses. We build a comprehensive and strategic online presence for our customers, based around the needs of their end user.
Our Mission
We are a team of highly skilled, positive and results driven people who, together, strive to deliver the best online experience for our customers' customers.
It is the aim of Website Success to help achieve our clients' strategic goals, whether they are a small, medium or large company.
The process with Website Success is transparent. From the start our contract sets out our high standards, and we interact regularly with our clients and provide regular performance reporting, responding rapidly to changes in the online business environment.
Why Us?
As your online business partner we work with you throughout your project from concept to fruition, and beyond. We pride ourselves on continued care and look forward to ongoing relationships with our clients.
Great customer support is at the core of what we do... whilst responsive, our pledge is that we'll keep in regular contact with you letting you know about the latest technologies, applications and marketing techniques that will maximise your online performance.
Whether it's a change in your business, a technical development or a new marketing technique, we're here to help.
Nicholas Fenmor Collins
Director
---
I built my first Website in 1995 and some of the UK's first eCommerce sites in 1996. I spent the next 10 years working in Sales and Marketing roles in the Pharmaceutical industry whilst continuing to work with businesses to help them build and market their business websites. In 2006 I set up Website Success to specialise in online consultancy... I soon realised that the quality of online developers and marketers was really poor and set out to fill the gap providing online business solutions which deliver results.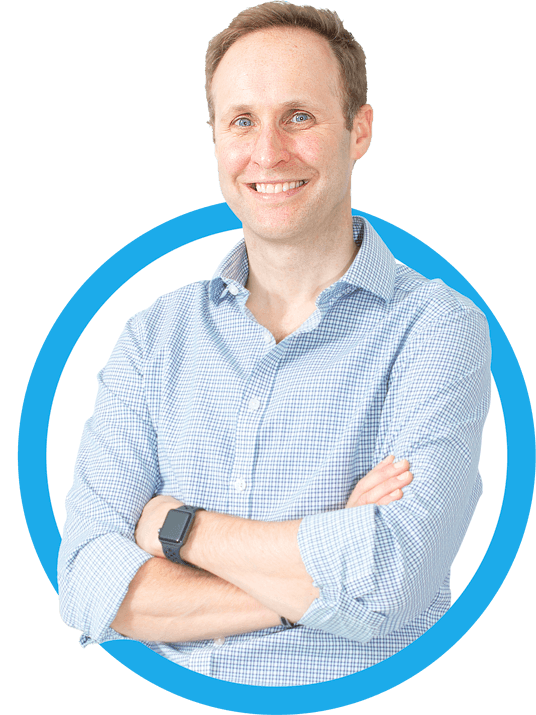 Jon Macmorland
Studio Manager
---
I come from a Print background, having run my own Digital Print and Design company for nearly 20 years. Whilst not claiming to know everything about print I do have a vast knowledge and huge experience in this area. My great strength is organisation. Making sure projects come in on time and on budget with great customer service.
When I'm not managing projects at Website Success, I enjoy umpiring hockey, cycling, watching all kinds of sport and spending time with my wife and two children.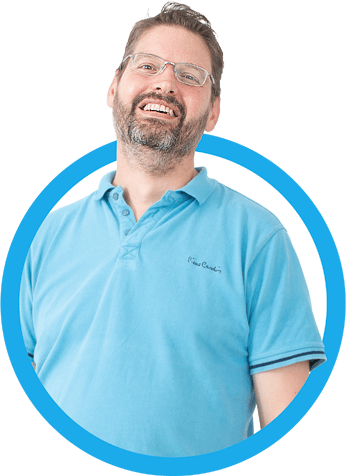 Louise Hopkins
Head of Strategy
---
With too many years under my belt in marketing strategy than I feel comfortable with… I was brought on board to keep Website Success on the strategy 'straight and narrow' and to work with our clients on your proposition, messaging, brand strategy and communication plans.
By digging deeper into what you deliver and how you deliver it for your customers, we can better target your digital marketing and online presence for the leads and conversions you're looking for.
My passions are cooking and spending time outdoors, usually running in the woods or wilds of Cumbria with my spoilt vizsla. If I weren't here, I'd be in welcoming visitors in my guest house and cookery school in Italy…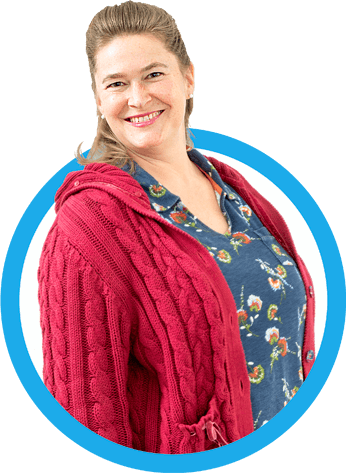 Dan Mack
Creative Director
---
I head up the Website Success design department. I create everything from websites, to logos and entire company branding. I have been in the design world for nearly 30 years and have worked with all sorts of clients, from large corporates to small cottage industries. I am also a professional photographer and, in the past, have had the pleasure of photographing Victoria Pendleton and Sir Chris Hoy. For as long as I can remember my mind has been a hive of creativity. As a kid I'd stare out of the window on long car journeys, look at logos on the sides of lorries, and think, "how could I improve that?". I started my design journey the old school way, on a drawing board using a Rotring pen and a scalpel!
I realised I was officially old when I started listening to Radio 2 and wearing Crocs outside, although not with white socks, yet! :-) I have a passion for music and am often heard quietly strumming my guitar in the corner of the office. I'm an avid runner and completed my first marathon in 2018, and I also love the sea and will be out on my SUP board whenever possible.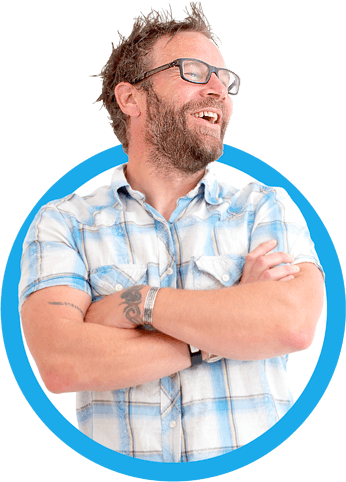 Jay Faustino
Creative Web Developer
---
Becoming a "Web Developer" is my dream and I am utterly grateful towards "Website Success" for giving me this opportunity to be one of their Creative Web Developer.
My goal is to develop and create a website or anything in between from scratch. I enjoy each and every step involved in web development, from bringing its design to code and making a fully functional website. It is also of great joy to see clients being satisfied with the work I do. I strive to be better and learn more in order to improve my skills toward web development.
Outside of work, you will see me enjoying movies and creating content through music.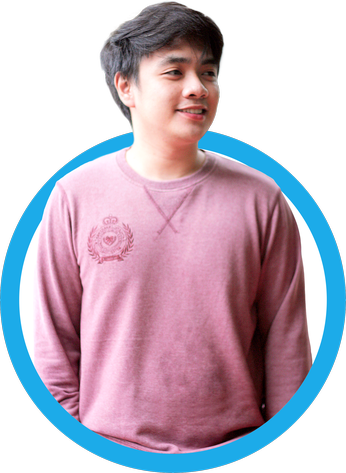 Sammy McKay
Creative Web Developer
---
I first joined Website Success as part of my college work experience in 2018. I was new to web development at the time and the team helped me build a strong foundation of skills that eventually lead to my full-time position at the company two years later.
As web developers our job is to bring creative peoples ideas to life, I'm always striving to improve the quality of my work and trying to simplify anything that makes the user think technology is confusing.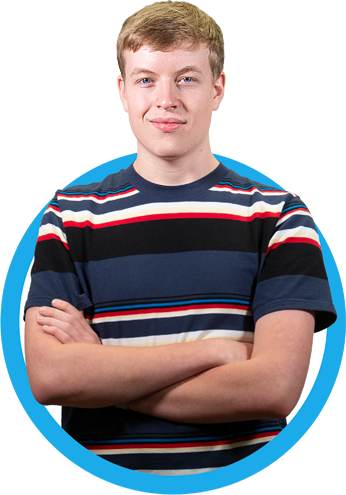 Bethan Woolmer
Head of Digital Marketing
---
Head of the Digital Marketing Team, I oversee the team in setting up and optimising all digital marketing activity for clients. From Google Ad campaigns to SEO and email marketing, all are intricately intertwined so I keep a constant eye on how website traffic, keywords, SEO and PPC are performing, so we continue to exceed our targets.
I love planning new campaigns and reports with the aim of achieving successful results. Outside of the office you'll find me keeping active in the gym, taking photos, being musical and binge watching a series. I'm also a huge lover of visiting new places.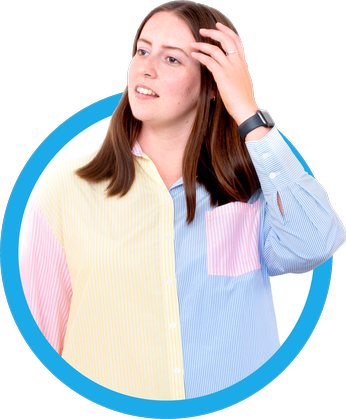 Luke Bourne
Digital Marketer
---
As a member of the Digital Marketing team, I am responsible for keyword research, setting up and monitoring Facebook Ad campaigns, and running Website Performance Tests for client websites. I also help compile the monthly and fortnightly SEO and PPC reports.
Outside the office, you'll find me watching my local football team Portsmouth FC, or down the local pub with my mates.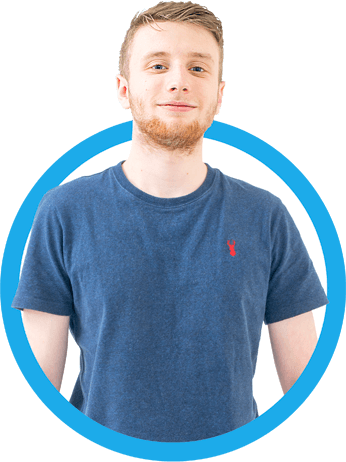 Caitlin McCann
Digital Content Creator
---
Currently, I blog for our website and assist the team with digital marketing – including SEO, social media, and paid advertising. I always strive to learn new things and better my skills.
Outside of the office, I enjoy exploring new places, exercising occasionally and I love all animals, especially cats.