A perfect blend of skills
We are a team of highly skilled people who, together, strive to deliver the best online experience for our customers' customers.
Nick Fenmor Collins
---
Director
Louise Hopkins
---
Strategist
Jon Macmorland
---
Studio Manager
Dan Mack
---
Creative Director
Bethan Woolmer
---
Head of Digital Marketing
Oscar Silverster
---
Digital Marketer
Luke Bourne
---
Digital Marketer
Jacob Turrell
---
Digital Marketer
Tom Knox
---
Head of Technical Development
Stuart Evans
---
Creative Web Developer
Jayne Cooter-Clifton
---
Creative Web Developer
Hello.
We are Website Success.

We are...
---
Collaborative
We all work together as a team and everyone's ideas and individual specialisms are important for every project. Completely democratic, we operate a strict rota for the afternoon biscuit run.
Enthusiastic
Ok, so it may be perceived as a bit nerdy, but yes, we are passionate about what we do. We get a buzz from watching you achieve your agreed business goals.
Green
We are working on making the Website Success footprint as little as possible – driving on LPG and recycling and reusing everything except our teabags.
Creative
We love to get our teeth stuck in to finding the solution to issues that would make some people throw up their hands in horror (I did say we were nerdy).
Innovative
In an industry as fast-moving as ours we thrive on finding inventive new ways to unlock our client's marketing potential. We stay up to date with all the latest noises and can make recommendations especially for you.
Honourable
We know that you need a team you can depend on, so when we set goals together we make it our mission to stick to them. We're on the other end of the phone and always ready to talk you through your project's progress.
UK based
That means your business hours are our business hours; so calls and meetings are always convenient. (If you have got offices in the Bahamas and you need someone there on site, let us know and we can make arrangements).
Experts
Having dedicated staff in house means we can focus specialisms and bring that knowledge together to solve all kinds of problems. We've got the answers to the tough questions and the skills to find you a solution.
Building a bridge between
you and your customer.
---
Our Vision
We aim to be the digital marketing agency of choice for forward thinking businesses. We build a comprehensive and strategic online presence for our customers, based around the needs of their end user.
Our Mission
We are a team of highly skilled, positive and results driven people who, together, strive to deliver the best online experience for our customers' customers.
It is the aim of Website Success to help achieve our clients' strategic goals, whether they are a small, medium or large company.
The process with Website Success is transparent. From the start our contract sets out our high standards, and we interact regularly with our clients and provide regular performance reporting, responding rapidly to changes in the online business environment.
Why Us?
As your online business partner we work with you throughout your project from concept to fruition, and beyond. We pride ourselves on continued care and look forward to ongoing relationships with our clients.
Great customer support is at the core of what we do... whilst responsive, our pledge is that we'll keep in regular contact with you letting you know about the latest technologies, applications and marketing techniques that will maximise your online performance.
Whether it's a change in your business, a technical development or a new marketing technique, we're here to help.
Nicholas Fenmor Collins
Director
---
I built my first Website in 1995 and some of the UK's first eCommerce sites in 1996. I spent the next 10 years working in Sales and Marketing roles in the Pharmaceutical industry whilst continuing to work with businesses to help them build and market their business websites. In 2006 I set up Website Success to specialise in online consultancy... I soon realised that the quality of online developers and marketers was really poor and set out to fill the gap providing online business solutions which deliver results.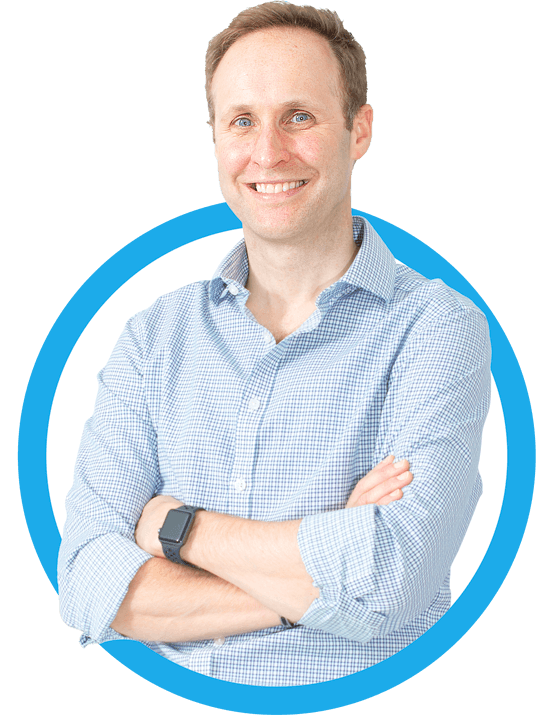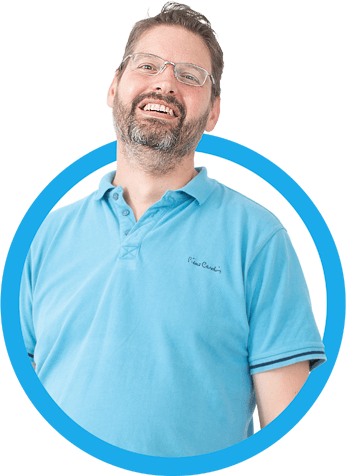 Jon Macmorland
Studio Manager
---
I come from a Print background, having run my own Digital Print and Design company for nearly 20 years. Whilst not claiming to know everything about print I do have a vast knowledge and huge experience in this area. My great strength is organisation. Making sure projects come in on time and on budget with great customer service.
When I'm not managing projects at Website Success, I enjoy umpiring hockey, cycling, watching all kinds of sport and spending time with my wife and two children.
Tom Knox
Head of Technical Development
---
I joined Website Success in 2013 to increase the proficiency of the Website Success development team. I am an expert in all things HTML and CSS and paired with a passion for honing my skills, and a great sense of humour, I offer a first class customer service whether it is face to face or over the phone. I work closely with clients from all business backgrounds and, using my knowledge, deliver projects to a professional standard within the projected timescale on every project.
I am an influential member of the team and, when I'm not DJing the office, I am making people laugh and enjoying fatherhood.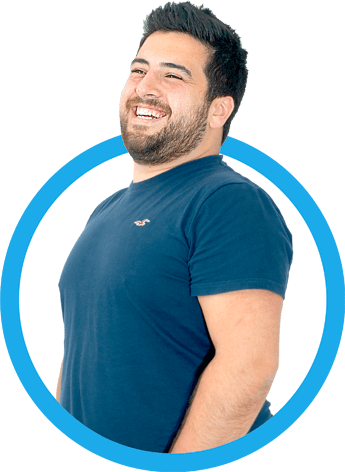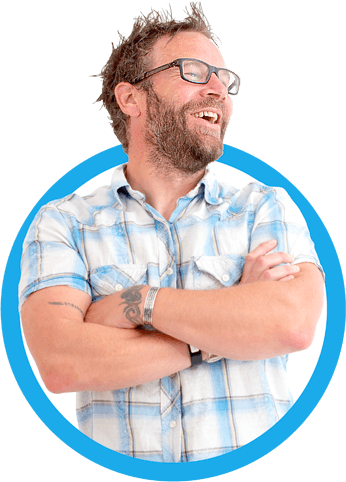 Dan Mack
Creative Director
---
I head up the Website Success design department. I create everything from websites, to logos and entire company branding. I have been in the design world for nearly 30 years and have worked with all sorts of clients, from large corporates to small cottage industries. I am also a professional photographer and, in the past, have had the pleasure of photographing Victoria Pendleton and Sir Chris Hoy. For as long as I can remember my mind has been a hive of creativity. As a kid I'd stare out of the window on long car journeys, look at logos on the sides of lorries, and think, "how could I improve that?". I started my design journey the old school way, on a drawing board using a Rotring pen and a scalpel!
I realised I was officially old when I started listening to Radio 2 and wearing Crocs outside, although not with white socks, yet! :-) I have a passion for music and am often heard quietly strumming my guitar in the corner of the office. I'm an avid runner and completed my first marathon in 2018, and I also love the sea and will be out on my SUP board whenever possible.
Bethan Woolmer
Head of Digital Marketing
---
Head of the Digital Marketing Team, I oversee the team in setting up and optimising all our digital marketing for our clients. Google Ad campaigns, SEO and social media are intricately intertwined and we all need to keep a constant eye on how website traffic, keywords, SEO and PPC are performing, so we continue to exceed our targets.
I also do some photography and video editing for clients and love planning new campaigns and reports with the aim of achieving successful results. Outside of the office you'll find me keeping active in the gym, taking photos, being musical and binge watching a series. I'm also a huge lover of visiting new places.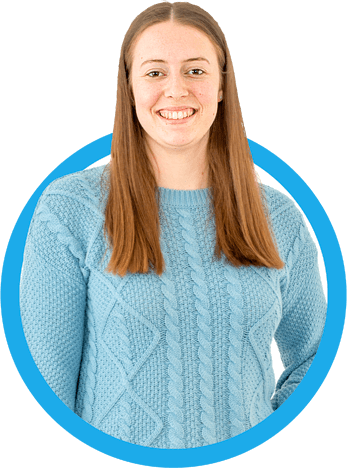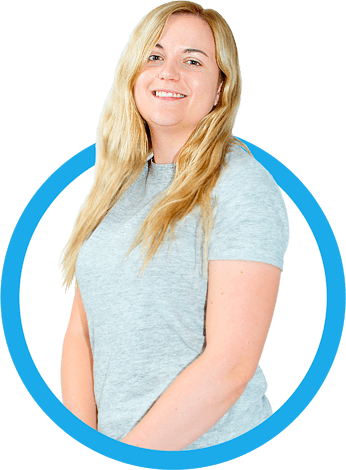 Jayne Cooter-Clifton
Creative Web Developer
---
As part of the development team, my general day to day jobs consist of building websites from scratch and implementing changes to current websites. I love getting a new design for a website and turning it into something fully functional.
Outside of the office you'll find me in the middle of a festival, cider in hand, dancing late into the night. I'm also a huge lover of the sea, and boats, and you'll quite often find me as a member of the crew on-board the Emma Jayne, showing people how to catch a fish.
Jacob Turrell
Digital Marketer
---
As account manager in the Digital Marketing team, I deliver the more technical and advanced SEO and PPC activity for our clients, to make sure they keep delivering what they should. I am also responsible for monitoring and managing social media channels to make sure content is optimised correctly.
Outside of the office, you'll find me either keeping fit in the gym or out clubbing with my mates. I also enjoy travelling and attending festivals every summer.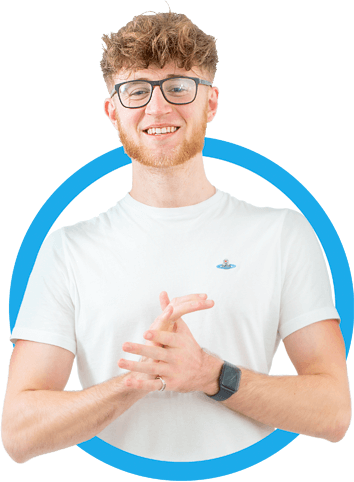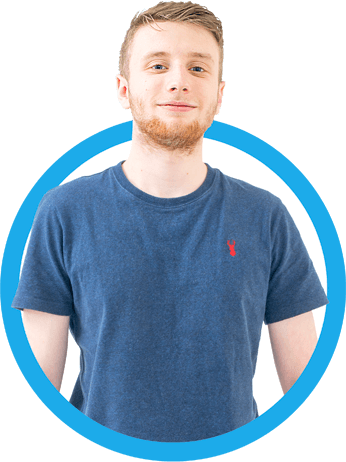 Luke Bourne
Digital Marketer
---
As a member of the Digital Marketing team, I am responsible for keyword research, setting up and monitoring Facebook Ad campaigns, and running Website Performance Tests for client websites. I also help compile the monthly and fortnightly SEO and PPC reports.
Outside the office, you'll find me watching my local football team Portsmouth FC, or down the local pub with my mates.
Oscar Silvester
Digital Marketer
---
As a member of the Digital Marketing team, I specialise in Search Engine Optimisation, editing and producing video and optimising YouTube channels. I also monitor social media channels and build and tweak Google Ad campaigns to keep them all performing as they should.
Outside of the office, you'll find me surfing, playing football and watching Pompey or sparring, down at my local boxing gym.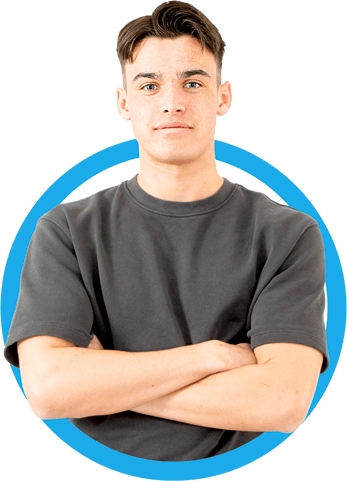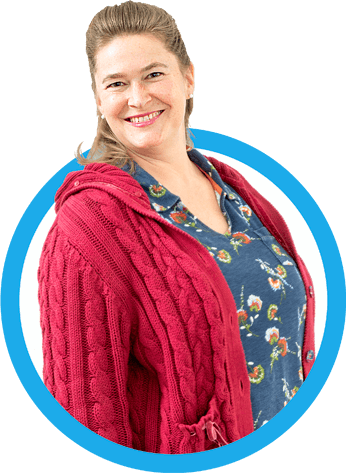 Louise Hopkins
Strategist
---
With too many years under my belt in marketing strategy than I feel comfortable with… I was brought on board to keep Website Success on the strategy 'straight and narrow' and to work with our clients on your proposition, messaging, brand strategy and communication plans.
By digging deeper into what you deliver and how you deliver it for your customers, we can better target your digital marketing and online presence for the leads and conversions you're looking for.
My passions are cooking and spending time outdoors, usually running in the woods or wilds of Cumbria with my spoilt vizsla. If I weren't here, I'd be in welcoming visitors in my guest house and cookery school in Italy…
Stuart Evans
Creative Web Developer
---
A career change out of the Hospitality industry allowed me to follow my dream of becoming a Web Developer. As the newest member of the development team my tasks vary from building pages and web applications to helping my team and clients with any snagging and layout issues.
I always strive to better myself and increase my knowledge in every way possible - practical and logical working allows me to achieve this.
After becoming a qualified snowboard instructor a few years ago I have taught in Canada and New Zealand over multiple seasons. I even got the chance to see the British Bobsleigh team in action and would do anything to get back to the slopes again.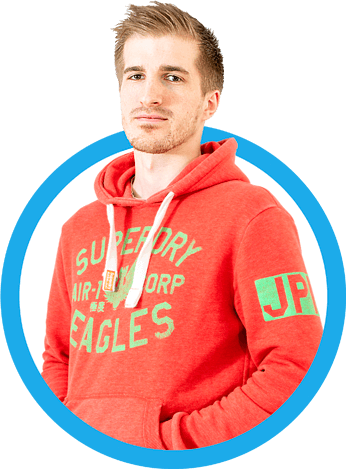 Businesses who trust us
with their brand