GETTING YOU INFRONT OF YOUR IDEAL CUSTOMER
Search Engine Optimisation links your entire online existence. Basically, without SEO, people can't find you.
Search engines read and rank your website, based on the words people use when searching for products or services. If you have no SEO, your website will not be found.
HELPING SEARCH ENGINES UNDERSTAND YOUR WEBSITE AND WHAT YOU OFFER INCREASES YOUR VISIBILITY.
Google uses upwards of 200 factors, in their constantly updated algorithm, to establish where a website should rank. Our job is to ensure that your website continues to score well against them, and remains relevant to the 'search' for the best opportunity to be found. If you're running any paid advertising or PPC campaigns, SEO is fundamental in order to see the true results.
How does SEO work?
SEO forms the foundation for any truly effective digital marketing strategy, as it works as a signpost to your website.
It provides a firm base for an integrated digital plan which could include PPC, advertising and search marketing, re-marketing and e-mail.
Effective SEO increases the quality and quantity of traffic to your website.
If your website has the right information and keywords on it, the right people will find it.
The more people who find it through organic search (rather than paid) the higher your brand awareness – and the more you appear in search results!
SEO is about understanding:
What your customers are searching for online
The answers they're seeking
The words they're using
The type of content they want to consume
And it's about delivering it.
We will help you find the answers to these questions, so you connect with the people searching online for the solutions you offer.
Where do you start and how quickly does SEO work?
There is a lot of work 'up front' to get an effective SEO strategy into place and it can take around 6-9 months to deliver an impact. So, the sooner you start, the quicker you'll see the results – and the long-term benefits of an effective SEO strategy are endless.
Here's how we deliver your SEO results:
Starting out
We talk through your digital marketing goals and establish an effective SEO strategy to align with your objectives.
We understand who your customer is and what they are looking for, giving us our focus for optimisation, keywords and content.
Using cutting-edge software, we carry out keyword research and competitor analysis to identify where your company sits in your digital marketplace.
New website?
If your website is shiny and new, we optimise your web pages correctly for Google and other search engines to index them. Once the search engines can read your website, we make sure you appear in the right search results for the right keyword phrases.
Ongoing maintenance
We monitor and tweak your content to keep all pages and blog posts optimised and 'talking' to the search engines.
We regularly review keywords, messaging and website performance, to keep your website moving up the rankings
Your SEO Reports
SEO can appear a bit 'scientific', so we send you a monthly report on what we're doing, why and the effect it's having on your rankings, traffic and visitor interaction - and we talk you through it.
To make sure your SEO keeps working, we regularly review the strategy to get a fresh perspective - testing new keywords, uploading fresh or revisiting evergreen content.
Heard enough? Shall we make a start?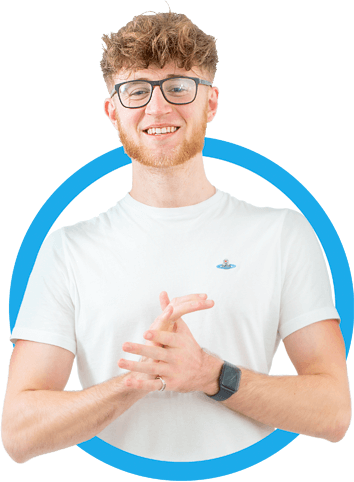 Jacob Turrell - Digital Marketing Executive
Start your SEO journey
---
Are you fed up with speaking to the wrong people? Give me a call and I'll find the right people for you…
Let's chat about SEO