SEARCH ENGINE OPTIMISATION (SEO) IS the foundation to your online existence
Search Engine Optimisation links your entire online existence. Basically, without it, people can't find you.
Search engines need to be able to read and rank your website, based on the keywords people use to search for products or services.
SEO is making this happen - in the best way possible.
HELPING SEARCH ENGINES UNDERSTAND YOUR WEBSITE AND WHAT YOU OFFER INCREASES YOUR VISIBILITY.
Google uses upwards of 200 factors, in their constantly updated algorithm, to establish where a website should rank. Our job is to ensure that your website continues to score well against them, and remains relevant to the 'search' for the best opportunity to be found. If you're running any paid advertising or PPC campaigns, SEO is fundamental in order to see the true results.
Visitors find what they're looking for - on your website
The first step is making a number of technical adjustments so that your website can be 'crawled' and indexed, or recognised and read, by a Search Engine. This ensures the search engines know you exist and get an idea of what you're about.
Once the Search Engines can crawl your website, we make sure that you are ranking well and appear in the search results for the right keyword phrases, by optimising your 'meta elements', content and link profile.
The next step is to make sure that visitors click through to your site and continue their journey through it… to conversion.
Ultimately you want your visitors to convert, whether that is to buy a product, a service or to engage with content and we can help you with this, too.
What we'll do for you, to make a difference
Search Engine Algorithm Monitoring
Full Technical Site Audit
Site Architecture
Backlink Analysis
Keyword Research & Strategy & Rank Tracking
Competitor & Market Analysis
On-Page Optimisation
Content Reviews
Technical SEO Implementation
Analytics Analysis
eCommerce specific SEO
Local SEO
Penalty Recovery Strategy
Site Migration Strategy
Reporting
Learn more about our SEO process
Your SEO Reports
SEO can appear a bit 'scientific' but we like transparency, so we send you regular reports so you know what we're doing, why we're doing it and what effect SEO is having on your rankings, traffic and visitor interaction - and we talk you through it.
SEO forms the foundation for any truly effective digital marketing strategy. It provides a firm base for an integrated digital activity plan which could include PPC, advertising and search marketing, re-marketing and e-mail – all working towards your objectives and all things we can do for you.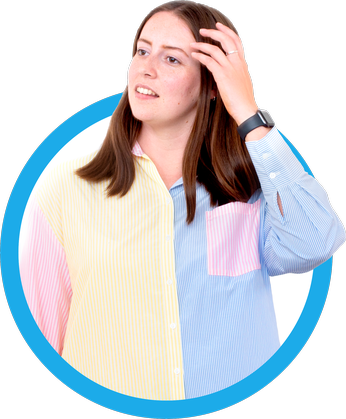 Bethan Woolmer - Head of Digital Marketing
Start your SEO journey to website success
---
Our experienced team are ready work with you and reach out to your target audience to increase leads and conversions for your business through the digital marketing landscape.
Let's chat about your digital marketing