How Can I Re-Engage My Customers?
Feb 01, 2019
Written by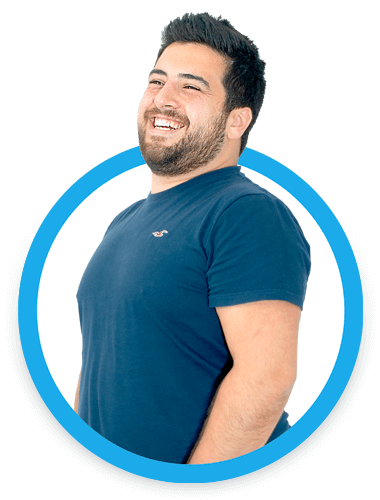 Written by
Tom Knox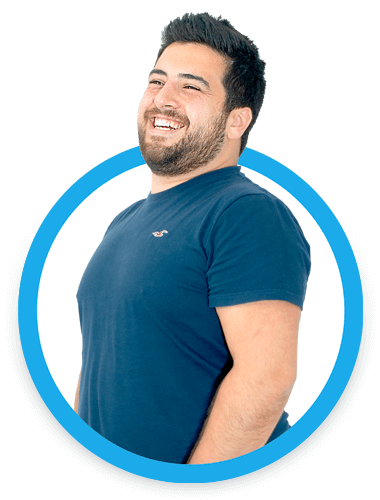 Written by
Tom Knox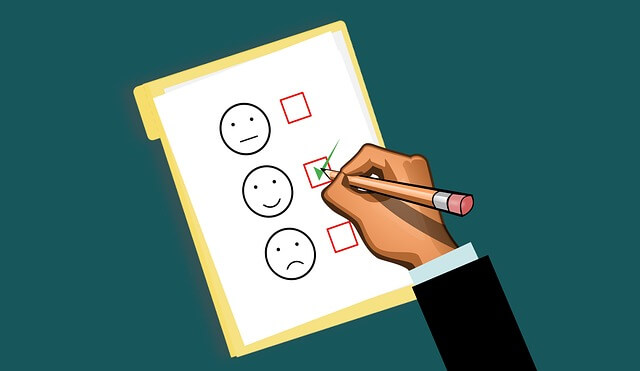 When building out a website, or planning a marketing strategy we often start out thinking about how we can acquire & intrigue new customers and bring them closer to us. That makes sense, we want our business to grow and we want to make some more sales so why not grow our customer base and make a first sale to enable more people to see what we have to offer.
But that's not the only way to think about marketing and growth. Growth on our bottom line doesn't have to mean bringing in more new customers. It's a well known fact that repeat customers have some competitive advantages over new customers. Happy loyal customers can refer your business helping you grow and reducing you acquisition costs dramatically. Re-engaging existing customers also means you can make a new sale for next to no marketing spend - customers that trust you sometimes just need a gentle nudge back towards your business to make that next sale.
That's why I thought it might be worth taking a look at 5 practical, hands-on ways you can re-engage your existing customer base and boost that customer lifetime value as well as your turnover.
Introduce your newest products
Why not take some time to split your mailing list into groups by the last time they bought or interacted with you; take some time to think about what exciting new products you've begun to offer since they last ordered. For example, look at your customer base and segment a list of customers that haven't bought in six months. What are the top selling products or services that you offer now that you didn't offer six months ago? If a customer has bought from you before and had an enjoyable experience then you owe it to them to offer them something new which may be relevant to them also.
Offer a loyalty scheme
One great way to re-engage existing customers proactively is to offer a loyalty scheme. This could mean a points scheme like Tesco Clubcard where customers gain a point on the pound each time they shop with you that they can redeem later or it could be something simple like a stamp on a discount card in-store or 10% off everything next month if they spend over £100 this month.
These proactive strategies performed in advance help keep customers warm, reducing friction on the next purchase, and can be structured to incentivise bigger purchases in the current buying cycle.
Host an event or "go live"
Maybe your customer base is large enough in a particular geography that you could bring together some of your loyal customers who've not engaged with you recently for an event. You can share your industry expertise in a helpful way and offer value to your customers to remind them why they enjoyed their last interaction with you so much.
Here at Website Success we've done casual events for our clients before where members of our specialist teams offer some expert knowledge on the latest trends or techniques used online as part of a free all-day workshop in our office boardroom. We get a few pizzas in for lunch and offer drinks. As well as running a Q&A session to open up conversations with clients who we've worked with before - but maybe haven't had the time to think about what to do next with their website. These events are a great opportunity to interact up-close with clients and build a real long-term relationship.
If you run an ecommerce, remote or online-only business then perhaps bringing everyone together might be tricky - but you could easily organise a live online event using Facebook live streams or a service like Zoom.us.
Take these opportunities to demonstrate how to use your newest products, or run a Q&A session on what's new within your specialty. How about making Thursday at 4pm your regular slot to get on Facebook live and run through your customers questions from the previous week to build that ongoing relationship?
Wish them a happy birthday or happy holiday
You might have your customer's date of birth in your CRM from a previous interaction or you might not, that depends a lot on the kind of services you offer. But regardless of that you know when major holidays and relevant events are for your customers. Why not pick up a handful of these touch points every few months and use them to offer exclusive value to your existing customers.
For any online shop the major holidays like Christmas are always a good time to re-engage customers, but how about targeting some specific products that might be relevant to Mother's day?
You can even get more specific and detailed. One of our major eCommerce clients offer protein packed meat snacks (perfect for weight training) and target events specific to the interests of their average customer; so we roll out special promotions for relevant events like the Rugby World Cup where we've found an overlap in customer habits.
Interrupt your previous communication method
Sometimes a simple way to get back on your customer's radar is to disrupt your normal style of communications. It's easy to ping off emails at every possible opportunity, hence a lot of businesses do it and so some customers see email a bit like white noise; blurry, distorted and not worth paying attention to.
One way round to mitigate this risk is to go a bit beyond the normal and reach out to customers with an offer or promotion through a different channel. B2B, you might want to reach out via a private message, for example facebook page to facebook page. Disrupting your customer's expectations is a great way to get attention and most business facebook pages won't expect a DM the same way they're used to email blasts.
For clients with whom you have an established relationship and a recurring contract what about picking up the phone and touching base on your client's needs. Picking up on changes in circumstances is a great opportunity to upsell or cross-sell new services and stay front of mind.
You might have customers for whom you may have been doing the job you're paid to do; without taking the chance to increase your recurring revenue. If you believe in the value of what you're offering, then offering more of it is you doing your customers a favour.
So there we are. Five practical next steps you can take to re-engage your current or existing clients and pick up new business for a great low cost. As a business your aim is to offer great value to improve some aspect of your customer's life. Re-engaging customers who've had a great experience with you before and offering them more value and new products is a great show of respect and how much you care about them continuing to benefit from the good work you do, and it's great for your business too.
If you need any assistance with the creative or the tech behind your next marketing strategy for new or existing customers then Website Success have specialist teams in-house ready to help. Give us a call or contact us here to see how you can push your business forward online.