WHY BOTHER WITH STRATEGY?
"What's the point in a strategy?" I hear you ask… After all, I bet it's all in your head, anyway, isn't it?…
A strategy is worth writing down. Seeing it in black and white brings clarity. An objective perspective also brings expertise, knowledge and ideas…
So, why bother?
Your strategy is your roadmap.
It looks at where you are, where you want to get to, and it shows you how to get there.
It gives you a framework for your business, for your marketing and for your campaigns.
It keeps you on track.
At the same time, it allows you to flex – because you always know your way back…
It allows you to identify if an opportunity is really worth doing.
What does an objective perspective provide?
Honest feedback.
Experience & know-how.
A critical friend.
Challenge and suggestions.
A chance to sort out the wood from the trees.
Questions you may not have thought of – and answers you didn't know you had!
We apply a strategic approach to all our client work. Strategic thinking provides an order for things; it looks at impacts and consequences and gives you foresight to find solutions before you need them.
What are the benefits of strategic thinking?
A strategic approach to marketing activity ensures joined up thinking across all the activity we are delivering for you.
With this, we can work more efficiently and so your budget works more effectively.
Most importantly, with all this combined, strategic thinking means your marketing activity achieves greater results.
What strategic thinking looks like at Website Success
1. Rather than get stuck on seeing the differences between companies, clients, audiences and sectors, we achieve more by finding similarities.

Our regular team meetings ensure we share client learning and best practice across channels, platforms and activities – and client sectors.

2. Only by knowing what success looks like, will you – and we – know when we've achieved it!

We listen and work with you to understand your business strategy and what success actually looks like for you.

3. We share confidence with you that we will achieve results for you.

Realistic activity targets are agreed with you in line with your business plan and other activity you arrange throughout the year, to make it all more effective.

4. By applying smarter working practices, we can achieve so much more for you!

Once your annual marketing activity plan is agreed, we dig down to the next level, agreeing content and review schedules with you, so we can develop your content and keep moving seamlessly through your marketing activity for the year.

5. Everyone likes clean briefs!

A smarter approach clarifies parameters and expectations with you at the start, so we all know where we stand. Clarity on both sides means we know what activity you're paying for and you know what we're delivering for you throughout the year.
If you're ready to make a start, we'd be delighted to have you on board!
A strategy is as long as a piece of string. It can apply to one marketing channel or campaign, a full 3-5 year marketing strategy, or even how you plan to exit your business – whatever you need, we can do.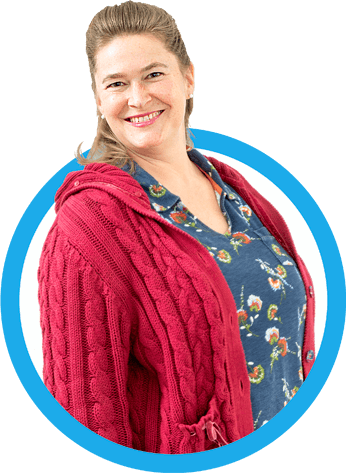 Louise Hopkins - Head of Strategic Marketing
Start your journey to website success
---
I love a strategy, me! For clearer thinking around your business goals, let's have a no-obligation chat.
Book a call!