How Can I Get More Traffic From My Blog?
May 23, 2019
Written by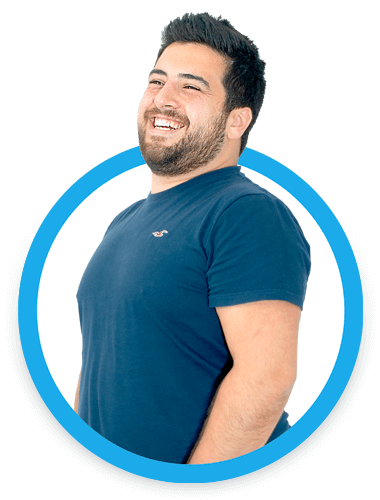 Written by
Tom Knox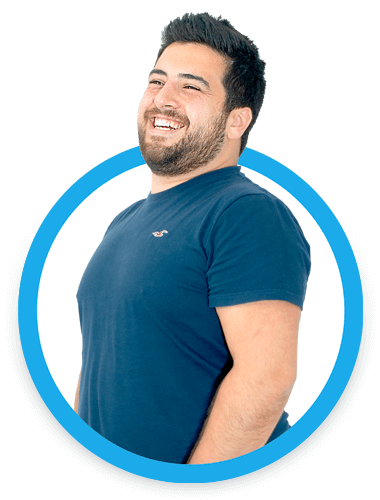 Written by
Tom Knox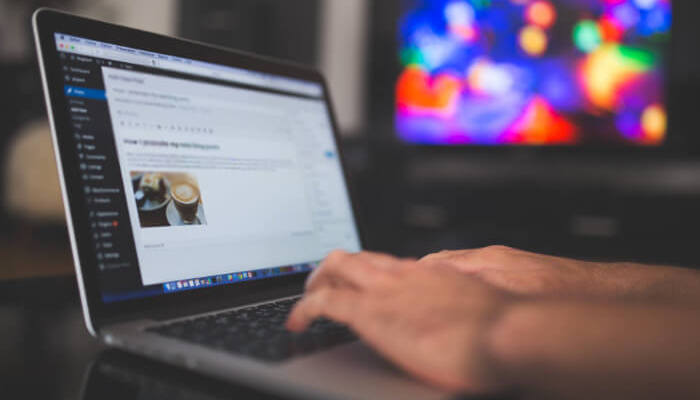 Writing blogs is a great form of marketing in the modern age, but it can be tricky. I know I find it difficult to come up with ideas for content which provides real usable value for the reader; and then translating that idea from a concept to a well-researched, eloquent and descriptive post is another job of work altogether.
All of this makes it really important that once you've written your new blog post you get the most out of it. So I've come up with six simple best-practice jobs you can make a part of your blog-writing workflow to get the best return from your time.
1. Add your newest blog to your email signature
An easy way to get your blog in front of a trusting audience is to add it to your normal email signature. Just a brief single line intro to your new blog with a link is all you need. Likely the people you're sending that email to will know and trust you. What's more if your blog is about an industry relevant topic or your area of expertise, then a simple nudge towards that post may be all that's required to drive your contacts to click through.

2. Optimise your blog for relevant keywords
Ideally the blogs you write will achieve a good level of organic search ranking and bring in new visitors to your site who are looking for your answers to their questions. That's why once you've finished your informative content you should look back through and place key phrases and keywords which are relevant and natural.
If you're wondering which keywords are working for the themes of your site so far you can check out our Digital Marketing Toolkit which brings together all the professional grade software you need to run your marketing effectively - including extensive keyword research and ranking information.
3. Update your social media channels
A great way to reach people that are already aware of you is to post your blogs out on social media. Once they're live and optimised use a URL shortener like bit.ly to produce a nice simple URL for the post and then make some noise on social.
Depending on your audience the best place to do this may differ. You may even get better responses on different networks depending on the topic, for example personal inspirational posts may do better on Instagram, whereas technical industry posts about markets and regulations may do better on LinkedIn - methods and networks to test can include :
Facebook Pages
Instagram posts (can't include links - but you can update the link on your bio)
Facebook Groups
LinkedIn pages - maybe experiment with the difference in response on your business page vs your personal page
Snapchat
Twitter
LinkedIn groups
Instagram Stories
etc...
4. Check your images are optimised
Jayne's excellent blog on this subject goes into a lot more detail, and includes a "how-to" (so here it is), but in summary image sizes and compression can have a big effect on your page loading speed which affects PPC cost, and search engine ranking as well as user engagement. So make sure your images are an appropriate size and are properly compressed.
5. Add your blog to your next email newsletter
If you're already email marketing then adding on your latest blog posts is a great way to increase exposure and drive an initial burst of traffic. If your business isn't currently email marketing then a great way to start is to
Add a form onto your site for visitors to subscribe to your newsletter
Push those contacts into some email marketing software like MailChimp
Once a month, pick three of your best blog posts from the month and send those out.
Starting your email marketing this way is really efficient because your content is already done and sending out newsletters like this can be done in around five minutes once you're used to the process.
6. Share your blog on other blogs
One great way to drive more traffic is to cross post on other sites. This can come in a few forms, you could
Make a formal agreement with other bloggers in your industry to link to each others posts once a month
Pay for a sponsored post on a blog with a lot of traffic in your sector
Buy or barter a space on someone else's email newsletter with a direct link to your site
Comment on other relevant blog posts and share a link back to your own site (if this is allowed)
Obviously you have to be careful with this; don't spam links all over the internet, and only cross post your blogs to other relevant places - spam links won't help you and could harm your SEO. If you can get good at this however, and you can find the right blogs to integrate your content with then this can be a great strategy to increase traffic. Ultimately you know that everyone that sees your content on these sites is the kind of person to read blog posts already, so reading yours as well isn't a major pattern disrupt.
Hopefully this helps you plan a few different ways to get more value out of your next blog post. Remember content marketing helps to build trust amongst your prospects and can pay dividends for a long time if you can offer good quality and value to your readers.
Now... I'd better head over to our Facebook page and get this post linked up.
If you need any help with getting more value out of the traffic your site is generating or you are interested in exploring new ways to increase your site visits then why not get in touch for a free site review and a chat with our marketing experts.