How Do I Optimise My LinkedIn Company Profile?
Aug 17, 2020
Written by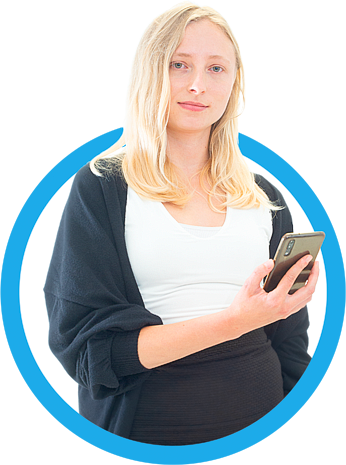 Written by
Caitlin McCann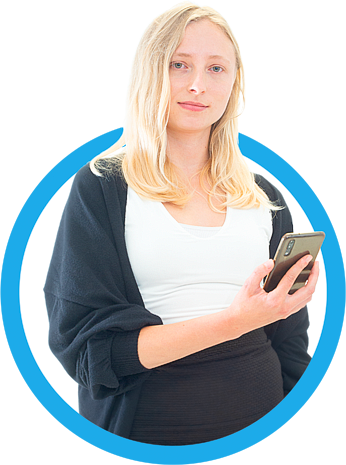 Written by
Caitlin McCann
LinkedIn is the most powerful social media platform for B2B marketing, with 93% of marketeers agreeing that it's the best social network for lead generation. Unlike Facebook, Instagram, or Twitter, 90 million LinkedIn users are senior-level professionals and 63 million are in a decision-making position, making LinkedIn a goldmine for B2B marketing.
So, whilst every business owner should be on LinkedIn - here are 3 basic steps on how to utilise the network to its fullest potential and optimise your company profile to stand out.
Step 1: Adding all information
This one seems obvious but filling out all the fields often goes amiss. A page with insufficient information gets 30% less weekly views, so it's vital for your SEO to include all of it. These sections include your website URL, location, company banner, company size, industry sector, and 3 related hashtags to connect with your audience.
Your company overview should act as your mission statement – including what you offer, what you do differently to your competitors, and what your core values are.
Step 2: Text based content
LinkedIn's algorithm favours text-based content over any other content. And one of the great things about LinkedIn is that there are a lot of listeners and not many publishers – so unlike Facebook and Instagram which have an extortionately high turnover of content, posts on LinkedIn with lots of engagement could stay at the top of someone's feed for a week.
The most compelling content is the content that speaks directly to its target audience. So before you draft any posts, you should brainstorm what topics would specifically interest them. For example, if your business is in recruitment, then you could write content based around employment tips, hiring challenges for HR managers, and solutions to problems.
LinkedIn's algorithm also indexes which content to prioritise based on the number of users that click 'See More' on a post. That's why many LinkedIn profiles use gripping or even slightly misleading headlines known as "clickbait", to encourage people to click.
Another effective engagement strategy is to post one liner questions and polls to spark debate and conversation. For example, this very simple question by LinkedIn generated nearly 4k likes and 333 comments.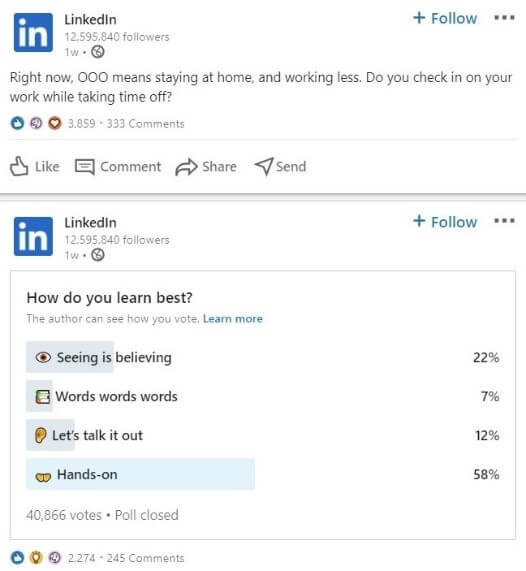 Step 3) Identify and use keywords
A keyword refers to the words or phrases that users type in a search engine to find what they're looking for. To create content that ranks well organically and drives visitors to your site, you need to understand the needs of your customers. It is important to factor in the journey that customers take when engaging with your business, whether you sell products or offer a service.
Many people think that keywords are reserved for websites, but search engines also crawl LinkedIn for them, to show users content relevant to their search. It's most effective to include keywords in the very beginning of your company tagline.
To find out the most effective keywords to implement, you can use free tools such as "Keyword planner" or "Answer the Public"
Although these tips should help you out, using social media correctly can still be daunting. If you need professional help with SEO and social media management, then visit here or contact us on 01243 888555 to speak to a member of our digital marketing team.