Jun 24, 2022
Written by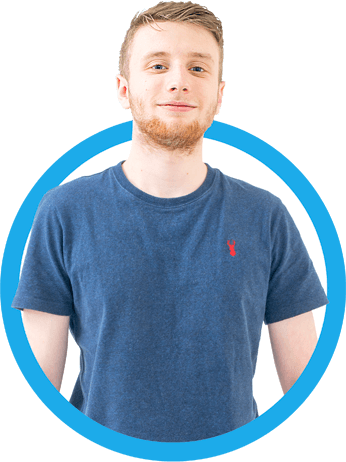 Written by
Luke Bourne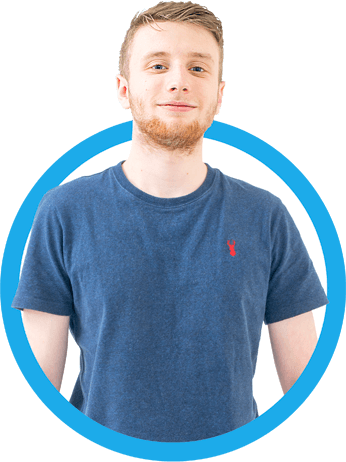 Written by
Luke Bourne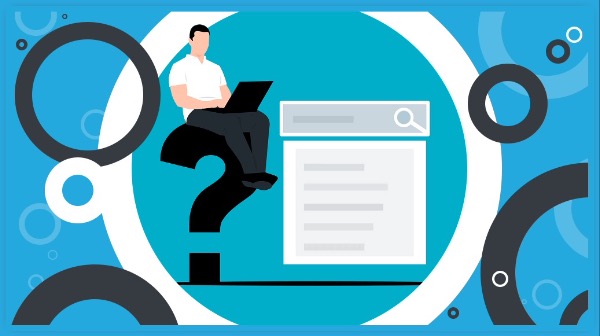 Whether you have a brand new website that needs marketing, or you just need a boost in the search engine rankings, there are plenty of SEO agencies to choose from.
But, choosing the right one to work with is hard, especially if you're new to the scene. They need to be the right fit, understand your objectives, and most importantly, get you the best return on investment. And as SEO is changing shape again, it's also important to choose an agency that is ahead of the curve and up to date with best practices.
So, to help you decide whether you're choosing a good agency, here are 7 key questions you need to be asking, before signing up.
1) Have you produced results for a client in a similar industry?
The benefit of working with an agency that has experience in your niche, means that they'll already have an overarching sense of the marketplace, your audience and what you do.
If your business requires a high level of inside knowledge to market, then this can be an important question to ask.
But, sometimes choosing an agency that hasn't worked with a client similar to yourselves can still drive results.
Why? Because by lacking the inside knowledge that you have, they can think more along the lines of your customers and how they might search for you online, rather than how you would. This can be extremely beneficial for SEO purposes and keyword research.
2) How do you develop an SEO strategy?
The answer to this question will underpin the level of agency that you're speaking to.
If they don't have a process in place or a strategy of how they're going to achieve your objectives, then consider this a red flag. Of course, they won't have one straight away but by asking about their work process, you'll get an idea of their organisational approach, and how they'll deliver for you!
3) How long does it take to work?
SEO can take 6-12 months to fully manifest, as it goes through Google's crawling, indexing and ranking process.
Some agencies will tell potential clients that they can achieve first place rankings for them overnight. Whilst this would be true in an ideal world, it's not a reasonable or honest timescale. So if an agency gives you this answer, we recommend shopping around further…
4) How will I know that it's working?
A good SEO agency should send you regular reports, to benchmark and outline progress – whether quarterly or month to month.
It's a good idea to ask them which metrics they measure for success. Many agencies or clients themselves get caught up in vanity metrics (stats that look good on paper but don't reveal any true results linked to your objectives)
So asking them what they measure and why will reveal how aligned they are to your goals.
4) Do you have any client success stories?
Most agencies will showcase their case studies on their website, but some won't display all of them.
By asking how they have helped grow a client as a direct result of SEO, it will prove that they can live up to their word and are a reputable company.
5) What engagement will you need from me?
The best results come from a two-way partnership, especially in the beginning of the process.
SEO agencies are experts in what they do. But they still need to understand your goals, vision and where you want to take your business, to make sure they're working in the right direction.
And sometimes, they'll also need your input. Whether it be asking you to blog regularly, or update the site with new products or content, a good SEO company will be forthcoming in their suggestions and eager to collaborate with you.
6) What aspects of SEO do you cover?
As Google's algorithm has advanced, there's a lot more involved to achieving high rankings than there once was. Whilst SEO used to mainly be about keywords alone, SEO now is an umbrella term for many different practices!
These include the technical performance of your site, the speed, the user experience, and the actual copy itself – which all play an integral part in high search engine rankings.
So it's important to choose an agency that has a holistic approach, with a team specialised in each of these aspects to get you the best results.
7) How will SEO fit into my wider digital marketing strategy?
SEO is just one aspect of marketing your business online. Whilst many think that it'll work as an instant lead generation tool, SEO is about increasing online exposure and visibility.
So how will this fit in with your overall strategy? Will SEO alone achieve your objectives, or will you need Google Ads or email marketing to maximise your results?
By asking your agency this question, you'll be able to gauge how proactively they think, and whether or not they see the wider picture, rather than the task at hand!
Interested in SEO services? Chat to us…
Website Success is a leading digital agency in the South of the UK. We specialise in all things digital marketing, from web design, development, SEO, copywriting, pay-per-click and more.
We'd love to talk! Call us directly on 01243 888555 or book your free chat in the diary here.