Seven Super Tips to Boost Your Organic Instagram Audience In [2019]
Dec 18, 2018
Written by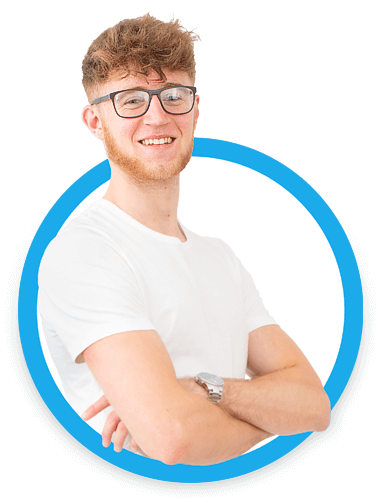 Written by
Jacob Turrell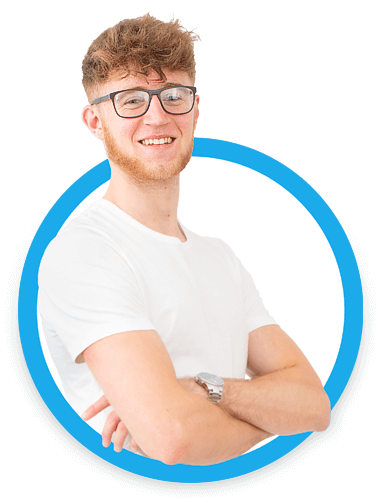 Written by
Jacob Turrell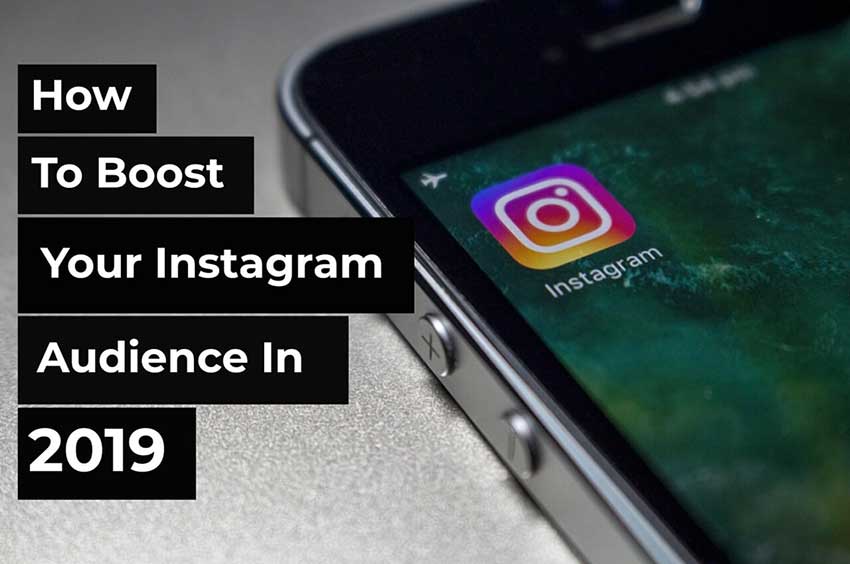 Our Tips to Boost Your Organic Instagram Audience In [2019]
Instagram is on its way to becoming the biggest social media platform in the world, with over 1 billion monthly users and 95 million photos uploaded every day, which is why it's such a crucial place to get your branding and marketing right, ready for the new year.
Here are some key tips to get your Instagram on track to growing both followers and engagement for your business, this year!
1. Make sure you have a well-structured bio that describes exactly who you are and what you do.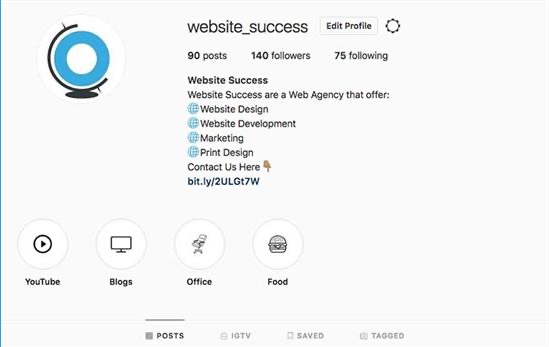 Your profile description is the make or break section of your Instagram page, as it's the first thing people see and helps them make a decision on whether your content is something, they'll be interested in. Make sure to take advantage of the full character count and use spacing to help structure it better. You can also use a link within your bio, which can either link to a specific page, your website or as we like to use it, for our latest blogs.
2. Create/follow a theme for your feed, which works well for your business and its post.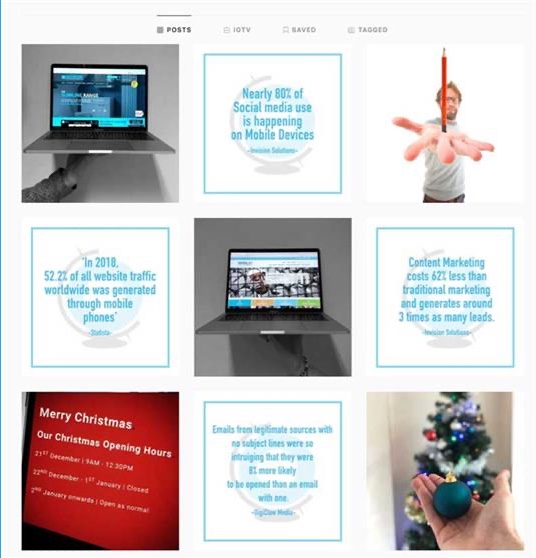 If a user decides to scroll down on your profile, they will be greeted with a feed of your posts. The reason why a theme is important is because a structured posting not only looks aesthetically pleasing and entices a user to view more, it also psychologically informs the user that you're an organised business that pays attention to detail in all aspects of your brand and the services you offer (which is especially important for us, being a digital marketing agency!)
3. Post Regularly (WE MEAN REGULARLY)
If a user decides to start following you because of your content, they're going to expect a continuous flow of it, otherwise what do they get from following you? Make sure to document crucial moments in your business, whether it's through timeline posts or even on your story! 99% of content you post is beneficial to you as a business because you're essentially building a portfolio for your business and what you do, which also helps build authenticity. Furthermore, posts on your story can be put into highlight folders on your profile, which when paired with some cool icon designs, can further help how your profile looks.

4. Use Relevant Hashtags On Your Posts To Boost Impressions & Engagement
Using hashtags on your posts is a really good way to get your posts viewed by more people, as it allows them to show up under the same hashtag. This will allow your posts to be viewed by users and similar companies searching the same hashtag, which can even help you engage in business to business collaboration. Instagram will also recognise you using hashtags on your posts and will reward you for it, by recommending your accounts more and having your posts show up in the 'explore' section.
Here's an example of some of the hashtags we use on our posts: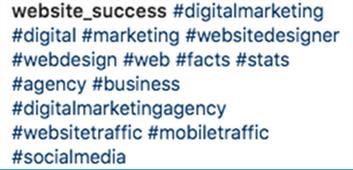 5. Engage with your audience using the built-in ratings, poll and question systems
Engaging with your audience is a great way to keep them interested in your content and become more personal with them, which can help shape a social media plan that is more enjoyable for your audience. These features can easily be added by clicking the small square face in the top right corner after you've snapped a story.
6. Switch from A Personal Account to A Business Page
Switching your account to a business page is pretty handy, as it lets you track more variables for your page and can even suggest what times you should post for the best engagement. Alongside this, it also allows you to add a separate section to your bio, where you can select your industry. Furthermore, there is also the option to add contact buttons, such as a direct email trigger, a call trigger and a button that gives directions to your business.

7. Make sure to use location tags on your post
Location tags are another great way to boost engagement on your posts as it will allow your pictures to be viewed when people search a tagged location. Instagram will also recognise this and will reward you for using these extra features by increasing the chances of showing you on the explore page. Furthermore, there's a cool feature that Instagram have, where if you tag a location in your story, it has the chance of being added to an automated story for that location, which again, will further help boost your post by letting it be seen by a bigger audience.
That's it for now, I hope these tips help you and your business reach marketing success.
Here at Website Success, we have an in-house marketing team and offer a range of marketing services ranging from PPC and SEO, to Facebook and Instagram advertising.
We're qualified in digital marketing and work on social media every day, so if you have any questions, please either contact us here, give us a call on 01243 888555 or pop in to our Chichester-based office.