How Can I Stand Out On Google Locally?
Feb 09, 2022
Written by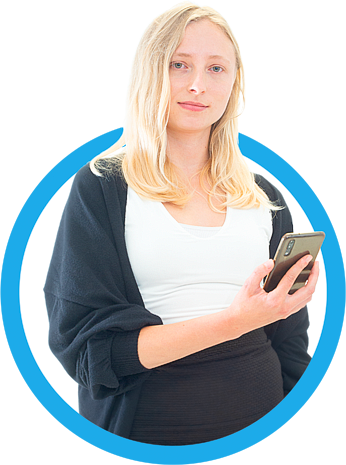 Written by
Caitlin McCann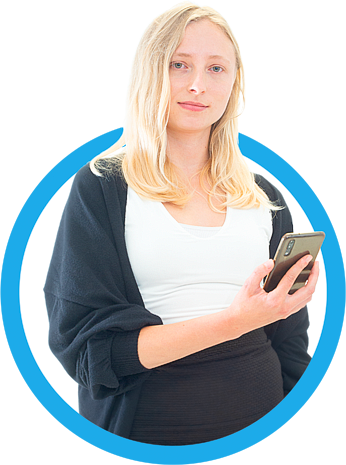 Written by
Caitlin McCann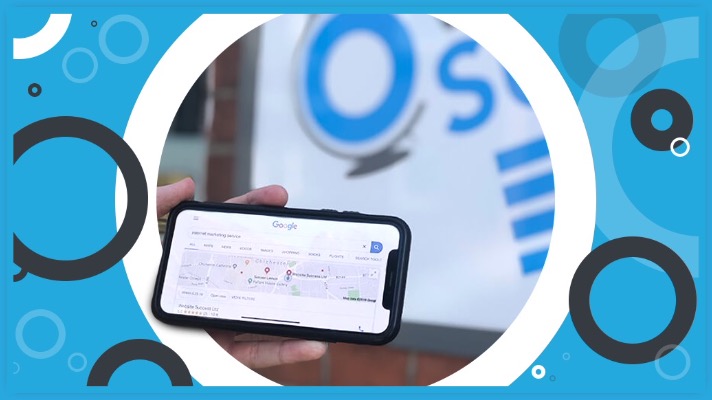 As digital marketing has gone from an option to a necessity for businesses looking to grow, room to shine online has become increasingly competitive.
But with more recognising the power of Google by investing in advertising or SEO, getting yours to stand out can be hard. So how can you? Here's why having a Google My Business listing is an absolute must…
What is Google My Business?
Formerly known as Google Places, Google My Business (GMB) is one of the easiest ways to feature your company on the local search engine. It displays where your business is on the map, your trading hours, customer reviews, phone number and website.
You can also update customers with important business notices (temporary closures or bank holiday hours) to keep customers in the loop without them needing to phone up and enquire.
In a nutshell, Google My Business is an easy way to collate all your important business information in place, accessible to your customers at the click of a button. It's also a way to show off your 5* reviews, so you can prove your credibility and reputation, which we'll come to next!
Social proof is becoming more important
Whilst family or friend referrals were once heavily relied on, the launch of social media and the web opened up the floor for strangers to leave their opinions everywhere. Now, customers are no longer in a position where they need to try something first-hand to know if it's good or bad. By judging from reviews online, they can make up their mind instantly – saving themselves money, and time from a wasted journey.
So, if your business has a great reputation with makes frequently happy customers, then you need to show this, which Google My Business can do! It also allows you to collate more reviews – by sharing a direct link for your customers to leave their feedback. The more 5* reviews, the higher your listing will climb.
Search queries ending in 'near me' is on the rise
People like (and have become accustomed) to accessibility. With the majority of us owning a smartphone that can bring up information at the tip of our fingertips, we have less patience to find something out if Google can't.
This is why search queries ending with 'near me' has drastically grown within the last few years.

So, if someone is on-the-go and decides on a place to stop for a coffee in your area, then you'll want your listing to come up. They'll be able to see exactly where you are on the map, with directions on how to get there.
It's a free way to advertise
Unlike other outlets, Google My Business is 100% free. And it can sometimes drive sales and customers just as effectively as Google Ads. In fact, these stats from LocalIQ, uncover that:
97% of people learn more about a local company online than anywhere else
More specifically, 91% of adults use search engines to find information
To put it into perspective, Google has over 90% of the search engine market share
16% of businesses receive more than 100 calls each month just from Google My Business alone
Our Client Results
Our client, a family-run local business has gained great traction from their listing, with a monthly analysis showing 1.5K listing views! This has resulted in 55 website visits, 11 people looking for directions, and 3 phone calls.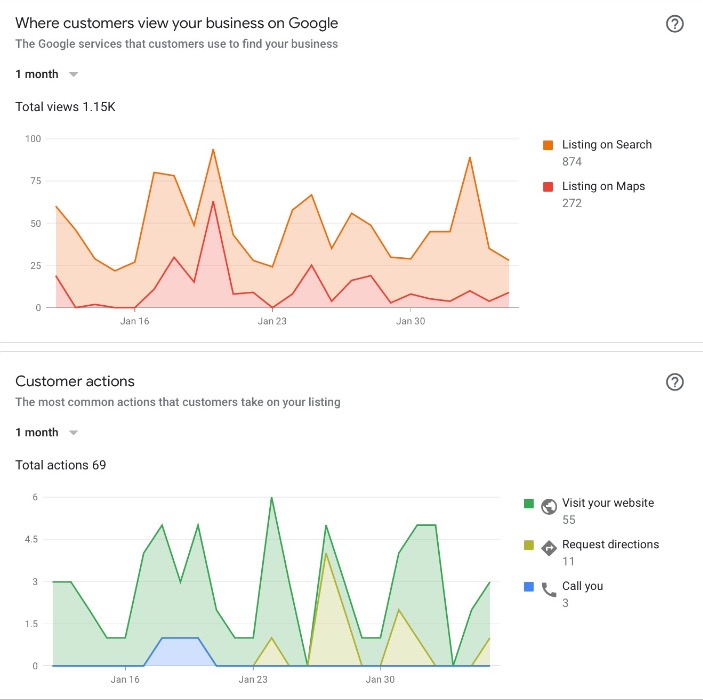 So hopefully, since reading this you'll have begun to think about a Google My Business listing! If you need help getting yours set up, or optimised, then chat to us here!
At Website Success, we are a leading digital agency specialising in a range of services to get your name out there. Find out how we can help you here.