Paid advertising & pay-per-click (PPC)
Pay per click (PPC) guarantees your name appears in front of your potential customers...
Paid and pay per click (PPC) advertising increases the exposure of your brand online and promotes key products or events, helping you achieve top rankings on Google/Bing and driving the right people and traffic to your website.
How does PPC work?
Driven by the keyword phrases. the aim is to put your adverts in front of the people right at the time they're looking for your products or services.
PPC has become increasingly competitive and as a result, seemingly expensive, as there are hundreds, if not thousands of businesses using the same search terms. But it can still yield outstanding results… Yes, really!
So...why hasn't PPC worked for me?
PPC is an ever-evolving beast which needs constant feeding...
Our marketing team are experts at this and continuously segment your audience, track and monitor traffic and conversions, testing different ad copy and approaches to maximise your return on investment.
We invest in the best PPC management technologies and continually challenge our team to keep you ahead of your competition.
We will proactively manage your digital advertising for you
Here's how we ensure that paid advertising and PPC works for you:
Ad creative testing
We allocate budget to your highest performing ads using smart, statistical analysis based on Click Through Rates (CTR) and Conversions.
Bid optimisation
We redeploy potentially wasted budget and increase spend on your highest performing audience segments, ensuring that your keyword bids continue to deliver.
Detect landing page errors
Our systems automatically alert us to any bad landing pages handicapping your account performance. We never miss a 404 error.
Display campaign optimisation
We arrange, place and manage your display ads profitably. We optimise display targeting, refine ad copy and creative, and fully leverage the display advertising network to your advantage.
Proactive ad account management
'Housekeeping' your advertising accounts is top of our list of priorities. We consolidate, transform and maintain your accounts, fixing symptomatic keyword duplication, cannibalisation, and other structural issues, to ensure they're all performing as they should.
Search query analysis
We mine and analyse the semantics of your search query reports uncovering keyword negatives and keyword expansion themes.
Understanding your customers
Delivering Return on Investment (ROI) on Paid Advertising is 50% art and 50% science. We carry out detailed research on your target customers, geographical targeting and the ideal time of day to place your ads to achieve engagement.
We then recommend a budget and meticulously track results, tweaking and changing your ad copy and campaigns to achieve your goals, ensuring that your money is well spent.
Conversion and call tracking
Conversion tracking allows us to track how effectively a marketing channel is performing. We follow a visitor through their journey from the moment they click your ad and land on your website, to when they enquire or buy.
Conversions are tracked via Google Analytics, connected to Google Adwords, which measures eCommerce conversions, impressions (people seeing your message) and phone calls generated from a particular source, directly tracking your return on investment.
No other advertising medium can be measured so effectively or amended so quickly.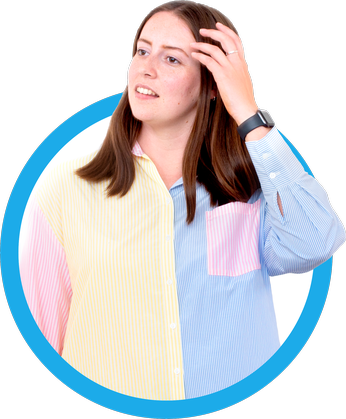 Bethan Woolmer - Head of Digital Marketing
Start your journey to website success
---
Let's get started on growing your business through PPC advertising
Contact us today