How To Get Your Website To Rank Higher On Google Made Simple
Jan 19, 2021
Written by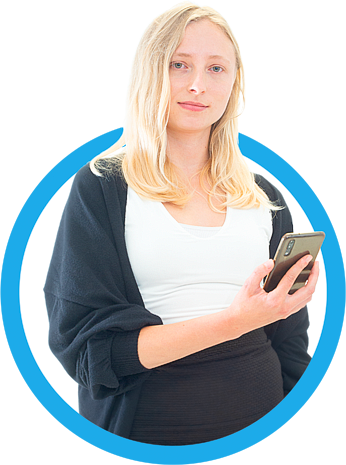 Written by
Caitlin McCann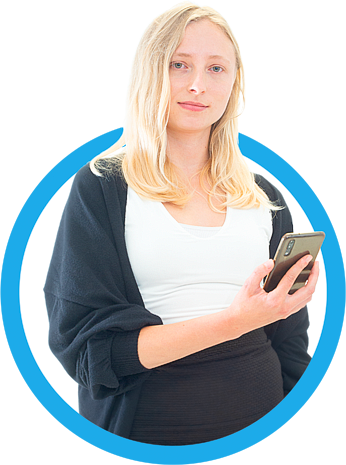 Written by
Caitlin McCann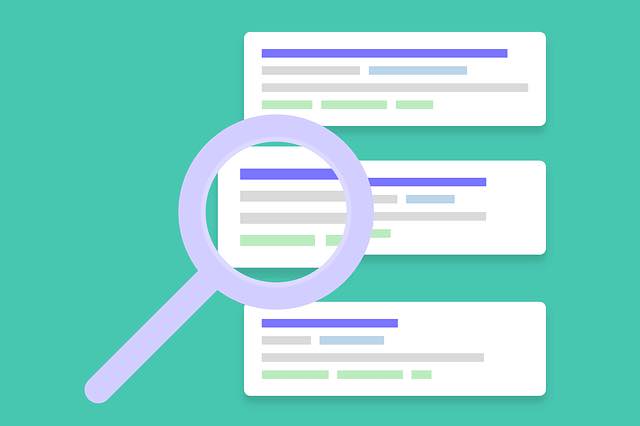 A common question we're asked by our audience is how they can get their website to rank higher in a Google search.
The whole purpose of a website is to market a business, so when it's not being seen or discovered by the right audience, you could argue 'what's the point?!'.
However, we have some top tips on how you can work with the algorithm and enhance your SEO, which anyone can implement, despite their level of knowledge or skill.
Keyword Research
Firstly, we will start with Keyword Research to increase and filter your traffic. Traffic is one of the most important aspects in getting your website to rank highly. You'll notice that all pages displayed on page one of a search are there because in Google's opinion, if lots of people visit them, then they must be useful and credible.
One of the most effective ways to increase your traffic and positioning on Google is to carry out Keyword Research to find out what terms your target audience are actually searching for.
For example, if somebody is looking for a hairdresser, they might search for specific terms such as 'best place to get highlights' or 'hairdressers in [location]'.
There are many tools available online to discover search trends, such as Keyword Fox and Google's Keyword Planner.
On-Page Optimisation
Now that you have gathered the data and you know what users are searching for when they try to find you, you can optimise your web copy to match these phrases. Google can then clearly see the relevant link between what the user is searching for, and what your business is promoting.
Including these Keywords in your meta-data and alt-text throughout all pages of your site will increase the chances of your pages appearing in a search. Making sure your Keywords are used on your H1 and H2 headings are also important, as they're the first few things that Google will crawl.
Blogging
Blogging is a powerful way to move up the rankings of Google, and even more so now than ever. In the past, blogs were seen as a hub to post company updates, journal thoughts and connect informally with an audience, however now they've become much more about creating a platform to answer people's questions and serve as a knowledge guide.
Google has become flooded with search queries starting with 'How' 'Why', 'When', so if Google see's that you have a valuable piece of content which will answer people's specific question, then it will display it to them.
Businesses who don't utilise blogging are missing out on the opportunity for traffic, as well as the likelihood of ranking higher.
This is because Google's algorithm prioritises website's that are updated regularly, and each time a blog is uploaded, it's considered as a new page.
Google's mission is to provide the searcher with the strongest, most relevant results to their query, so if a website is kept 'fresh' and updated regularly, then it decreases the likelihood of presenting them with out-dated information.
Long form content has also become more favourable to the algorithm. Pages that have a 1000 – 3000 word count rank considerably higher than short blogs.
Check for broken links, and other technical errors.
Technical errors on your site are another thing which will prevent from you from ranking well.
The most frequent errors are those such as broken links and missing images & pages, which Google will mark you down for.
This accounts for 'technical SEO' which your web developer can help you with if you're not sure how to amend the changes yourself.
Website performance speed
The performance speed of your site is crucial to having a good ranking. A statistic from Neil Patel reveals that websites that take 3+ seconds to load will receive 40% less traffic.
So if your website is slow, not only will you lose out on business, but Google will take note that you have a high bounce rate and choose to not display your site in the top searches.
The main causes for slow loading time are large images or graphics that aren't optimised, or problems that come with WordPress templates such as excessive plug-ins.
Running website performance tests regularly, are important to making sure that your speed and technicalities of your site are running smoothly.
The test will flag up any errors that Google thinks is jeopardising your site and offer you solutions to fixing them.
To book your website performance test, get in touch with us here.
How long does it take for SEO to work?
A common misconception is that SEO efforts will take effect instantly, and you'll fly to page one once your site has been optimised.
In an ideal world, this would be true, however the average time it takes to pay off is around 6-12 months.
This is because it takes a long time to accumulate traffic, and for Google algorithms to do their work.
SEO optimisation is a slow and steady process, but it's always worth it in the end because it ends up working for itself.
With strong SEO in place, your website will market your business around the clock by showing up to your relevant target audience.
Are you looking to improve your SEO to rank higher?
With a dedicated team of SEO specialists, we are here to help.
To get going with your new SEO strategy and start getting seen and heard online, call us on 01243 888555 or visit here.
We also offer a broad range of other digital services to help expand your business, which you can discover here.
For further reading: