Why Has My Ranking Dropped?
May 22, 2019
Written by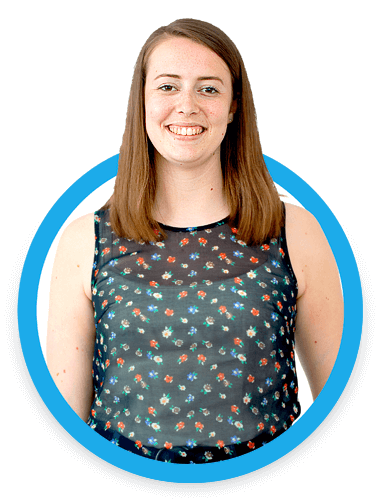 Written by
Bethan Woolmer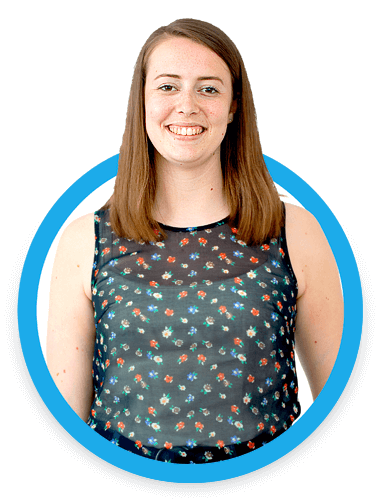 Written by
Bethan Woolmer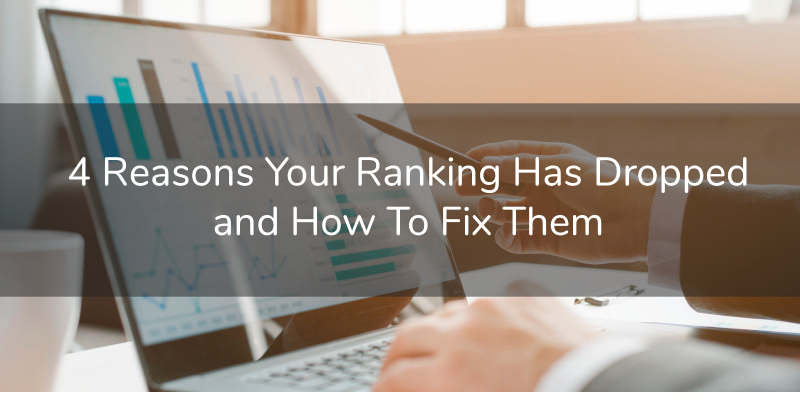 Unfortunately, nobody is safe from a sudden drop in rankings. The thing is that the reasons for it may be different and not obvious at all. There are various ranking factors that influence whether a website appears higher on the search engine based on the content relevance to the search term, or the quality of backlinks pointing to the page. (searchmetrics.com)
Here are 4 reasons why your rankings might have dropped and how to fix them.
Algorithms
First of all, check the search engine. What if it's not only your website that changed its positions in search results? These sharp shifts may happen when Google tests its algorithms. In this case, you don't have anything to worry about, as the rankings will be restored soon.
We use Advanced Web Ranking tool called AWR Cloud to track clients keywords and rankings. This has a section called "algorithm changes" where we can analyse when and where there has been a significant change on the search engines
Technical Issues
Technical SEO affects how search robots crawl and index your site's content. Even though you have optimized your website technically, every time you add or remove some pages, the troubles may occur. So, make sure you're aware of technical SEO issues on your site. With Google's Search Console, you can check the way search engines see your website.
The main technical issues crucial for your rankings:

1. Page speed - The more the images, files, and pop-ups you add to your content, the more time it takes for your pages to get loaded. Mind that page speed isn't only a ranking factor, but it also influences user experience. To quickly check the issue, you can go with Google's PageSpeed Insights.
You can speed up your website by:

Reduce server response time
Enable browser caching
Reduce image sizes
Reduce the number of plugins you use
2. URL Redirects - It's the most common cause of lost rankings. When you change the structure of your site, never forget to set up 301 redirects. Otherwise, search engines will either fail to index your new pages or even penalize your site for duplicate content. When we take over a new site, whether that is a re-design or just marketing we ensure that all products are linked to their new URLs by setting up 301 redirects.
Outdated content
If your content isn't fresh and up-to-date anymore, people won't stay long on
your site. Outdated content doesn't attract shares and links. All these aspects may become good reasons for search engines to reduce your positions.
There's an easy way to fix it. Update your content regularly and promote it not to lose traffic. Instead of creating a new guide every time, update the old one with new data.
Poor User Experience
User experience is one more thing crucial for your site's rankings. If it had started ranking your page high on search results and then noticed it didn't meet users' expectations, your rankings could have suffered a lot.

Search engines usually rely on metrics such as the click-through rate, time spent on your page, bounce rate, the number of visits, and more.
When we optimise sites we ensure:

We provide relevant metadata - As metadata is used to form snippets, it should contain relevant descriptions of your content. First of all, if they aren't engaging enough, users won't click-through them and land on your site. On the other hand, if your snippets provide false promises, the bounce rate will increase.
We create an effective content structure - It should be easy for users to extract the necessary information. Most of your visitors pay attention to your content structure when deciding whether they'll read the post. Break the texts into paragraphs with the main ideas in the subheadings. This step will help you engage visitors looking for the answer to their very specific questions.
Never stop tracking
You can't predict whether your rankings will drop one day. It's much better to notice the problem before you've already lost traffic and conversions. So, always keep tracking your positions and be ready to react to any changes quickly.
Here at Website Success, we have an in-house marketing team and offer a range of marketing services ranging from PPC and SEO, to social media advertisement/management! Give us a call if you need help with your Google Rankings.