WHY CONTENT MARKETING MATTERS
Content Marketing is all about having the right information on your website that customers are looking for.
This gets your website up the search engine rankings and ultimately helps convert your leads. It is core to your overall marketing strategy.
It provides a more interesting user experience...
Rich, quality content provides a more satisfying web experience for the user — your prospective customers.
As a result, Google promotes websites which deliver quality content and penalises those that don't, so it's all about your SEO and content strategy...
'Quality' content needs to be interesting, topical and unique. This expands your brand awareness, enhances your customers' experience, encourages natural link acquisition, improves your rankings and therefore your website's traffic and – importantly, increases your conversions.
So, what exactly is 'rich, quality content'?
Content is the information on your website, your blog or news items, and your social media posts. It is considered 'high quality' when it is useful, consistent and fresh.
'Quality' content needs to be interesting, topical and unique. This helps expand your brand awareness, enhances your customers' experience, improves your search engine rankings and your website's traffic, and — importantly, it increases your conversions.
As with all strategies, content marketing needs proper thought, planning, regularity and continuity.
WHY WEBSITE SUCCESS
Our copywriters are experts at whipping up content!
We look at your company's online goals and identify your target audience and the type of content they value.
We provide you with content plans of ideas and topics based on your keyword terms and timely/seasonal themes.
All content is aligned with your SEO strategy - as without it, your quality content will not be found, and we can't have that!
We analyse your blogs and on page content for their keyword density, ensuring your keywords are fully and naturally integrated.
Integrating your online campaigns with other activity maximises the potential reach of your content — which means you can influence more potential customers.
We can create bespoke social media packages to promote the sharing of your website and blog content, to help increase your exposure and promote traffic to your website.
We will ensure that similar themes run throughout your online presence, via blog posts, infographics, social media, email marketing or paid ads.
Optimising your online marketing this way increases the impact of your campaigns, promotes brand awareness, and increases visitor flow and engagement — all with the aim of converting more leads on your site!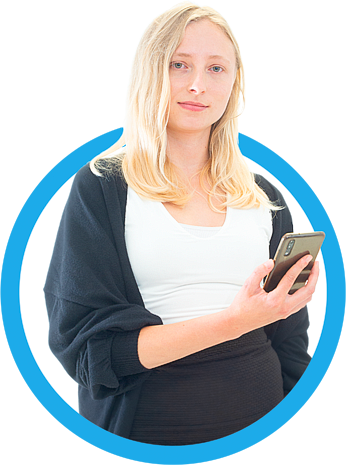 Caitlin Mccann - Digital Content Creator