Has the world really stopped turning in March 2020?
Mar 30, 2020
Written by

Written by
Louise Hopkins
Written by
Louise Hopkins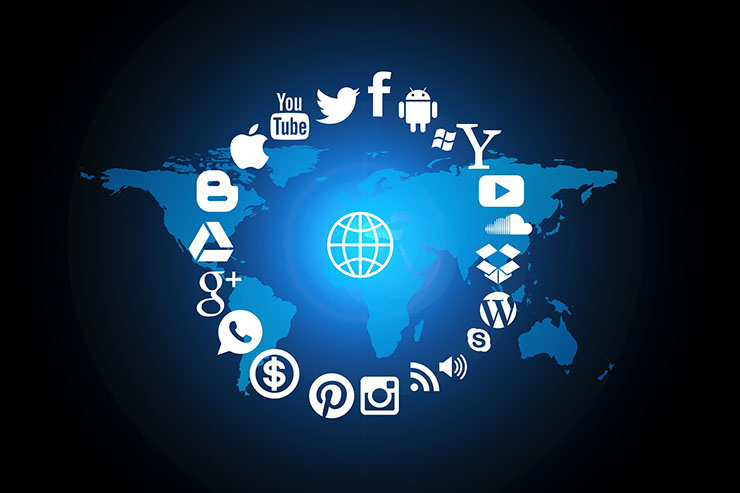 No! It may feel as though the world has stopped turning, but money is still in the system; it is just not flowing as freely…
A number of our clients have asked us how they should market their businesses through the Covid-19 crisis. We believe that in these unprecedented times, the last thing you want to do is become invisible to your customers..
Yes, it may feel scary, but as Abraham Maslow famously said:
"One can choose to go back toward safety or forward toward growth.
Growth must be chosen again and again; fear must be overcome again and again."
So, here's to your growth…
People are at home; working, learning, waiting, keeping healthy, keeping fit, picking at the old bits of wallpaper or carpet, doing DIY…! They are keeping their own personal worlds turning. And they are still buying.
eCommerce sites and social media channels are heaving with traffic, sales and activity. Never before have there been so many people online, looking for something to do, read, buy or subscribe to! We're all sitting here, trying to find something to entertain us!
Don't be invisible to your customers!
You have more opportunity than ever right now, to get people to consume your content. So, find what your customers are interested in, engage with it – and give them more of it! Prepare people to buy from you when they're ready.
We have a host of blog posts to help:
and of course, we're all working from home, waiting for your call or email, if you need our help!
… and here's to the future
When lockdown is over; the fear of Covid has passed and people emerge, to carry on their lives, they will spend and buy. Your business needs to be ready.
Marketing is not a non-essential activity. If you have down-time now, use it to review, improve, create your marketing content, literature and messages.
We're in this together
We're here to help, if you need us… our qualified in-house teams provide digital marketing, website development and full design services, so we have everything your business needs to ride out this storm.